We are grateful to all our regular customers who have visited us since our relocation.
Carte Blanche is now ready to accept new customers!


From now till our grand opening at the end of June, we will have a very special promotion for new customers:
30% off all menus on weekdays!
Simply present the below coupon in store to qualify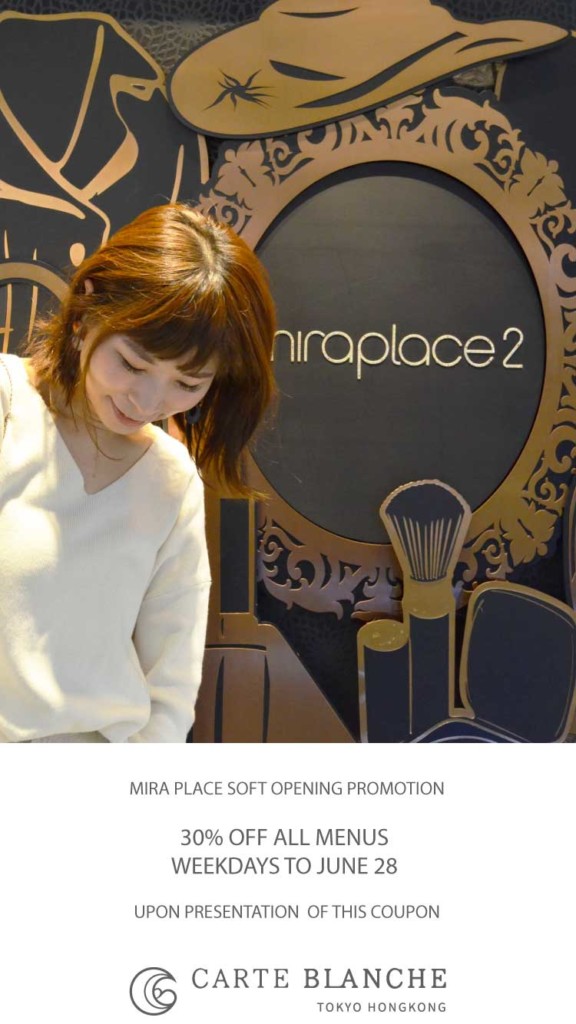 Please refer to our menu for rack rates. There are also many menus not on the list, so please don't hesitate to ask our reservation staff.
Members who wish to try out a new service will be charged the lower rate between the membership / package charge and the discounted rack rate

■Promotion conditions■
・Promotional offer available on weekdays to June 28, and is not available on weekends and public holidays.
・Simply present the coupon to staff when you arrive for your appointment.
■Notes for new customers■
・We accept cancellations and changes free of charge to 18:00 the day prior to the booking.
・Please arrive on time for your booking. As we have a highly personalized service, we reserve the right to cancel or shorten your session if you arrive more than 15 minutes late. Please call in early if you are running late so that we may better accommodate.